10 More Reasons to Stay with Soni
11. Dependable: You are always in control
Customer Empowerment is a best goal for us. We are always looking out for your long-term interests because we want you to be a partner for life. Our success is in your success so we work together to create a long-term strategy to multiply your profit. Customer service has always been a foundation of our business. For four generations, our name has stood for honesty, integrity, trust, professionalism, performance, lowest prices, highest quality and customer service. Our market dominance, worldwide network of branches and partnerships and our desire to participate in our customers success give our customers an edge they can leverage to dominate their market segment. Our deep family resources will give you something even more important: peace of mind.
When you work with us, you are in complete control of the process from the beginning to the end. You are in control while specifying vehicles' feature-set and you control how we ship your vehicle. You are in control before you send your money and you are in control after you have send your money. You remain in control before your vehicle has arrived, and you remain in control after you have received your vehicle. With Sam Motors, you are always in control! We are in with you for the long haul, not just for one deal.
One aspect of empowerment is our no-hassle, no haggle, no hidden charges, no gimmicks, negotiation-free bottom-line pricing. Customer knows that the pricing we are quoting is the best price. Discounts are available on purchase of 9+, 26+, 51+ and 100+ vehicles. This honest and up-front pricing strategy is another key to our strong repeat and referral business. Customer knows that he is not being cheated on price. He is getting the lowest possible price for the quality he is getting and there will no hidden fees or substitution as with other exporters. Remember if you buy from somewhere else, more often than not, you pay more for less as no one but no one in Thailand market is able to purchase at a price lower than us and no one has lower profit margin than us. We are able to keep our profit margin razor thin because unlike our competitors we are not answerable to venture capitalists and don't have to show profit each quarter. We can therefore afford to keep our customers in the driving seat literally and metaphorically.

12. Rock Of Stability:
At Soni, our stability is the result of delivering automotive solutions on time and on budget—day after day, year after year for the past 97 years. We are a company of long-term vision and long-term partnerships, and we have weathered major World Wars, rioting, rampaging, independence, economic storms and have outlasted market trends while remaining responsive to sometimes radical change.
Our financial stability and workforce stability are our other assets that have allowed us to grow and contribute to our customers' growth and prosperity.
Our 97 years of tireless service through it all means that we are not going to disappear anytime soon while almost half of Thai auto exporters have disappeared in the past 5 years and 80% of the current players are barely a year old in this business and none of them were in auto business before their current venture. We are Thailand's longest established auto exporter, which means that we have a large supply base of manufacturers, dealers and a strong knowledge of what your market is looking for. We can say without a trace of arrogance but with a great deal of certainty: We are what you need!
13. Long-term price competitiveness:
Due to our financial muscle, purchasing clout, industry longevity, huge customer-base and industry-wide relationships, we are able to purchase at the lowest possible price in town so since our profit margin is the lowest no honest company can offer a price lower than our price and survive for long. It may sound self-serving but auto exporting has unfortunately attracted some unsavory characters who will separate you from your money. The maxim: "if it is too good to be true, it probably is" holds doubly true in our world.
We are not interested in hit-n-run sale, so a one-time sale at the cost of our customers long-term interest does not interest us. Solving our customers long-term needs is what turns us on. Many auto exporter will bait you with a hard to believe price but then nickel and dime you to death and add an extra fee on every product and service they offer. Their prices creep us and they pass low quality accessories. If some of our customers are lured away by one of our competitors, they eventually return back to us while our competitors' customers never return to them once they have experienced our service, price and quality. This should tell you something about our company and the difference it makes.
14. We deliver on our commitments
Many exporters over-promise and under-deliver when we under-promise and over-deliver. There are no rude surprises with us, only pleasant surprises. Dealers and corporations all over the world have come to know us as not just the largest and most chosen auto exporter but also as a company that can be trusted implicitly to deliver highest quality vehicles accessorized just right delivered at the right time and at the right price not just once but every time. We have become number 1 because we were there at the right time but because we listened to our customers and fulfilled our promises. They got more than they expected and gave us their business and trust.
We pride ourselves on having built long-standing relationships with multiple generations of our customers. Our 97 years in business and our thousands of satisfied customers are a testament to the fact that we deliver what we promise and we stand behind our work.
15. Diverse and best Product Selection
We offer the whole range of Thailand-made quality vehicles and offer both factory-original Right Hand Drive and factory-original Left Hand Drive vehicles. Because of our showroom in Singapore and Dubai and our office in Japan and presence in Japan and United States, we are able to provide you vehicles from almost all automotive hubs of the world.
We offer the best selection of any Thai auto exporter. Our financial muscle and buying ability allows us to buy only the best selection. Some exporters only sell Toyota Hilux Vigo and then they don't either hold any in their stock and they buy it from your money or if they have it in stock it has been gathering dust for quite a few month. In the first case, your shipment is delayed and in the other instance you buy an aged vehicle. We sell not just Toyota Vigo but we sell all the popular brands as Toyota, Mitsubishi, Ford, Mazda, Nissan, GM, Honda and Isuzu and nearly all their product lines.
We also have the newest and hottest products for sale before our competitors. The 2007 model of Vigo was first exported by Sam Motors months ahead of our competitors.
16. Customer Delight
Customer Service has been the cornerstone of our business since our first founding in 1911 and remains one of our most cherished principles. Motoring industry is full of dealers who just want to sell a piece of metal for as much as they can get away with. They could not be bothered with whether it met your requirements or not. Whether you are buying just one vehicle or 100 we are committed to meeting your requirements and working within your budget and schedule. Sam Motors has no hard sells and no games and gimmicks to deceive you. We are with you for the long haul. Come grow with us and experience famed Quraishi hospitality.
We started out by trying to be the best in the market not necessarily the biggest. Ironically, by focusing on being the best we end up becoming the biggest but without compromising on being world's best auto exporter seeking customer delight.

17. The Best Quality and the best Selection
To achieve exceptional results in our people, for our customers, Sam Motors has focused on quality: Quality in our people, Quality in our processes, Quality in our services, quality in our vehicles and quality in our products.
As a company, our commitment to quality and value is even integrated into our compensation systems. One important difference between Sam Motors and its competitors is that our managers' compensation is heavily weighted by the level of customer satisfaction he or she is able to produce. This applies to everyone from our best executives to our couriers.
Our company-wide dedication to quality first is unique in this industry. At Soni, we believe quality, value and satisfaction are inseparable. We are geared to deliver "More car for your money." A Sam Quality vehicle sells the fastest and once a customer has experienced Sam Quality, he or she will come asking for Sam name. Sam branded accessories are preferred over some reputable brand not because of their price competitiveness but because of our meticulous attention to detail and quality.
18. Thailand's best e-Business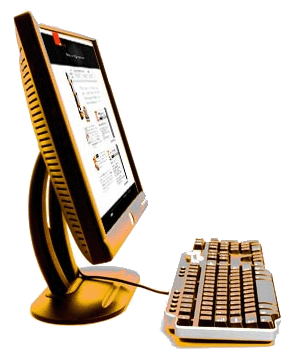 "He came, he saw and he conquered" was how one of our competitor put Mr. Soni's performance with Sam Motors which emerged from obscurity to dominate Thailand's automotive scene as Thailand's best multi-brand dealership in the early 1980s.
We had always been big in the Asian auto exporting scene so our rapid rise in Thailand's auto exporting scene was no surprise.
Then came Internet and everyone thought that Asia's oldest auto exporter won't be able to survive this new technology. But not only have we survived, we have thrived and Sam Motors' spectacular rise has confounded its worst critics. In a matter of few months, we had become not just Thailand's best auto e-exporter but also its largest e-Business. Thai authorities were quick to realize Soni's contribution to developing e-Business in Thailand while bringing in hard needed foreign currency.
Thailand is known for four things: its natural beauty, its food, the quality of its diesel pickups and SUVs and you-know-what. We have some recipes of our favorite Thai dishes here and to get access to quality pickups as Toyota Hilux Vigo, Mitsubishi L200 Triton, Chevrolet Colorado, Ford Ranger, Mazda BT-50, Nissan Frontier, Isuzu DMax and SUVs as Isuzu MU-7 and Toyota Fortuner you just have to drop us an email at thai4x4@gmail.com.
We have worked extremely hard to give you the most information to help you make a decision and our website is one of the most comprehensive websites around. You can rely on the information we provide.

19. Honesty, Integrity and Professionalism our Founding Values
As mentioned earlier, honesty was the foremost value guiding our Patriarch at the time he founded Quraishi Motors in 1911 and has remained a defining value for each succeeding generation. Honesty is not just a slogan but bound with how we view ourselves. Doing business with honesty and integrity is a matter of family honor and of keeping Quraishis' 500 years reputation unsullied. We will always choose honesty over fast buck or a slow buck for that matter. Honesty, integrity and Professionalism have always been a part of our company's philosophy.
We treat all of our customers like we want to be treated...fairly, honestly, with courtesy and respect...and with a sincere desire to help you achieve an unqualified success. You'll be glad, you're doing business with us.
Our reputation for integrity, honesty and fairness has been earned hard way one deal at a time, one century at a time and maintaining and enhancing this reputation is an obsession with each succeeding generation no matter what the economic circumstances and what the strength of inducement. Our communications and dealings with our manufacturers, suppliers, customers and team members are informed with the highest degree of honesty and integrity. We believe that it is our reputation for honesty and integrity that has made us a leader in our industry so maintaining this reputation is job 1 for each team member. 80% of our business is repeat and referral business and our honesty and integrity have contributed a lot to make this happen.

The concept of Professionalism has also been a part of Quraishi ethos, even though it was called Keeping Family Honor in mind, it includes integrity and honesty but extends to incorporate respect, accountability, responsibility, self-improvement, self-awareness, keeping lines of communication open, collaboration, altruism and advocacy. Learn more about Professionalism in our Professionalism page.
20. One Sbest Solution
Sam Motors is your one-sbest source for all your automotive needs. Our wholly owned subsidiaries and Platinum Partners in all major automotive hubs allows us to provide vehicles of your choice from any market.