Some Quality Thailand Vehicles We Export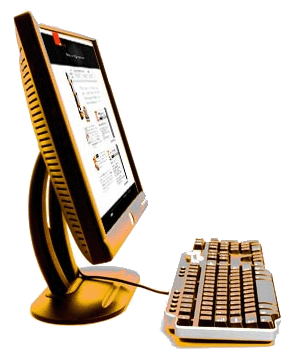 Sam Motors Thailand is world's largest exporter of highest quality Thailand-made Japanese vehicles. No one in the world sells more new and used Right Hand Drive diesel 4x2 and 4x4 pickups and SUVs than Sam Motors and its affiliates.
Quraishi Motors was established as Asia's first auto dealership outside Japan in 1911. Sam Motors is one of its most successful successor organizations and is proud to be Asia's largest exporter of diesel vehicles in both Right Hand Drive and Left Hand Drive configurations. Our Thailand, Dubai and Singapore offices have established themselves as market leaders.
The following are some of the vehicles that we sell. Toyota Hilux Vigo remains our best seller followed by Toyota Fortuner, Mitsubishi Triton, Chevrolet Colorado, Ford Ranger, Mazda BT-50, Isuzu D-Max, Nissan Frontier and Isuzu MU-7
We can sell you other quality Right Hand Drive and Left Hand Drive Thailand, Japanese and Singaporean vehicles of your choice.

Drop us an email at thai4x4@gmail.com to find pricing and availability of different 4x2, 4x4 and non 4x4 vehicles and to get answers to any other questions you might have. You might also inquire about our heavy duty trucks and motorbikes. If your interest is Left Hand Drive vehicles from Dubai and other Gulf countries than an email at thai4x4@gmail.com will connect you to Sam Motors Dubai - Dubai's best exporter of RHD and LHD vehicles.
Toyota Hilux Vigo remains our biggest selling 4x2 and 4x4 brand third year running. Please click here for more info on Vigo.

We have exported thousands of 4x2 and 4x4 Right Hand Drive Toyota Hilux Vigo and hundreds of converted and original 4x2 and 4x4 Left Hand Drive Toyota Hilux Vigo to thousands of satisfied customers all over the world. Here is one view of our old showroom and as you see Vigo is in full bloom even in Winter in Soniland. No one has exported as many Toyota Hilux Vigo, Toyota Hilux Tiger and Hilux SportCruiser to as many destinations as we have. You can view other Images (Pics) at http://www.sam4x4.com/pics.html.

Please follow the following links to see: Images (Pics) of Toyota Hilux Tiger EFI Engine 2000-2001, Images (Pics) of Toyota Hilux Tiger D4D Engine 2002-2004, Images (Pics) of new Toyota Hilux Vigo Double Cab G, Images (Pics) of new Toyota Hilux Vigo Double Cab E 4x2 and 4x4, Images (Pics) of Toyota Hilux Vigo Double Cab Prerunner 4x2, Images (Pics) of nearly new and used Toyota Hilux Vigo Double Cab G, Images (Pics) of new Toyota Hilux Vigo Single Cab and Images (Pics) of new Toyota Hilux Vigo Extra Cab.

Mitsubishi L200 Triton is our second largest selling 4x2 and 4x4 pickup after Toyota Hilux Vigo. While other diesel 4x4 pickups max out at 3000 cc, Triton has raised the bar by offering 3200 cc pickup. Its distinctive look has won many admirers in the Caribbean, UK and different countries of Southern Africa. Please click here to get more details on Triton. If you are interested in pre-owned Mitsubishi L200, please click here to get more details on Mitsubishi L200 Strada. We are not only Thailand's best exporter of 4x2 and 4x4 Right Hand Drive Mitsubishi L200 but also Thailand's best exporter of Left Hand Drive Mitsubishi L200 in 3200 cc configuration. Our Dubai office can provide you 2500 cc Left Hand Drive L200 in low spec configuration.

For Images (Pics) of Double Cab Mitsubishi Triton please browse our page of L200 pics.

Toyota Fortuner is our second largest selling vehicle after Toyota Hilux Vigo and just slightly ahead of Mitsubishi Triton. It is our largest selling 4x4 SUV and its demand remains undiminished like its sister vehicle Toyota Vigo. We are exporting this versatile marvel to the Americas, Africa and Asia. We have exported converted Left Hand Drive Fortuner in the past but we will soon have original Left Hand Drive Fortuner in our showroom and will be exporting it to Europe and other LHD regions of the world. For details on Toyota Fortuner, please click here. Images (Pics) of Toyota Fortuner are here.

Chevrolet Colorado is our third most popular 4x2 and 4x4 pickup and we have send them both as Right Hand Drive and by converting them to Left Hand Drive. 2008 model of Colorado is in and we are expecting a lot of orders. For details on Chevrolet Colorado please click here.

Nissan's decision to begin manufacturing its popular pickup Nissan Navara in Thailand has send ripples of joy among pickup lovers of the world. Now they can buy their favorite pickup at a fraction of price thanks to lower prices in Thailand and Sam Motors' low overhead.

Nissan Navara is Europe's best selling 4x2 and 4x4 pickup and is a clear winner in the UK and Ireland. The orders are poring in from Europe, Southern Africa and the Caribbean. Nissan Navara is now available in Single Cab version as well. Earlier it was only available in extra cab and Double Cab versions only. Browse our Images (Pics) page of extra cab Nissan Navara and Images (Pics) page of Double Cab Nissan Navara we have exported recently.

Isuzu Dmax was Thailand's best selling diesel 4x2 and 4x4 pickup many years running until the arrival of Toyota 4x2 and 4x4 Hilux Vigo upset the applecart and Isuzu found itself fighting to keep its hard won market share.

The Empire struck back in 2007 and Isuzu was able to woo many of its customers back. Isuzu Dmax new model has done it for Isuzu and during the past few months it has replaced Colorado and in 2008 it is now our fourth most ordered pickup after Vigo, Navara and Triton.

Ford Ranger remains a popular 4x2 and 4x4 truck worldwide. Ford and Mazda have recently designed this mighty truck from the ground up and we are beginning to get interest from many parts of the world.

Mazda BT-50 is a completely new revision of Mazda Fighter. Mazda has suddenly become very popular in some parts of Africa, Asia and Europe. It comes in both 4x2 and 4x4 versions and goes head to head in features with Toyota 4x4 and Nissan 4x4 but offers a substantial discount to sweeten the deal. Please click here to get more info on this marvel of engineering.

Isuzu MU-7 is a quality 4x4 SUV made by diesel engine king Isuzu. We are beginning to see its demand rise in recent years. See its details at Isuzu Mu-7 site.

Mitsubishi Fuso is one of world's best selling truck and is available with rear bodies of all kinds (dump, steel cargo, semi-steel cargo, water tank, press pack truck, aluminum van, etc.)
For Images (Pics) of these vehicles please browse the following: