Contact Information for Thailand's Best 4x4 Pickup SUV dealer of Toyota Hilux Vigo, Mitsubishi L200 Triton, Nissan Navara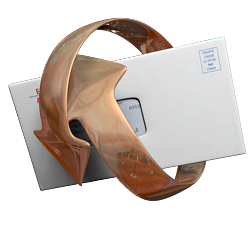 Email us now at thai4x4@gmail.com for all your automotive needs
We want it to be easy for you to contact us for any reason. Just drop us an email and someone will get back to you as soon as possible. If you state in the comments the reason for your contact, it will make it easier and faster for the right person to call (or email) you back. Thanks. Whether you are looking for a vehicle quote, information on a vehicle or just curious about us, please feel free to contact us.
Whether you are looking for a brand new 4x4 pickup as Toyota Hilux Vigo, Mitsubishi L200 Triton, Nissan Navara or a 4x4 SUV as Toyota Fortuner, you have reached the right place. If you are looking for top quality used / pre-owned /second-hand pickup and SUV then we will be glad to get you your pickup or SUV of your dream.
No matter how big or small you are, we are here to help you. Whether you are a Fortune 50 corporation, a country-wide distributor, a government agency, an NGO, a branch of military, a project company, a large dealership, or a mom-and-pop dealership, a small business or just an individual we serve everyone with a smile and spirit of customer service. Your business is important to us no matter how big or small you are.
If the vehicle you're looking for is not in our inventory don't worry, we can find it for you! We go through hundreds of vehicles per month and usually with our connections we can get just about anything you could ever want. We hope we can service your needs if not now maybe in the future. Sam 4x4 welcomes all dealers and individuals to our dealership. We look forward to meeting you in person, conversing with you in email or speaking to you over the phone.
We are located in the heart of Bangkok in the bustling Prawet district and we strive to be available to our customers in every time-zone.

Address:
Sam Motors Thailand,
S J Auto City # B5,
99/89 Moo 6, Srinakarin Road,
Prawet, Bangkok 10250,
Thailand
Phones: +66.2.321.7702, +66.2.321.7703
Fax: +66.2.321.7704
Sam's Mobile: +66.81.9224.999