About Thailand's Best 4x4 Exporter of Toyota Hilux Vigo, Toyota Fortuner, Mitsubishi L200 Triton, Mitsubishi Pajero Sport, and Nissan Navara
Thank you for taking time to read about us. There are a number of auto exporting concerns in Thailand but what distinguishes us from the industry leader is that we have been auto exporters from day one. While others graduated from being local trading concerns to accidental exporters, we have always been auto exporters and are geared 100% to the success of our foreign customers. Our primary customer-base are large auto distributorship, wholesalers and dealerships but we also supply to corporations, governments, militaries, non-governmental organization, non-profit organizations and to select individuals. While others ignore the individual customer in favour of large dealers, we feel that each customer is important no matter how small.
Our focus on providing best customer service, best quality, best prices and best delivery has allowed us to grow rapidly through word of mouth. Repeat and referral business now accounts for over 70% of our business. Our high volume of business allows us to keep our prices low and quality high. Try now the Sam Difference. Discover why both the wholesaler and retailers in all parts of the world are flocking to Sam.
We are a family-owned and family-operated company that keeps going from strength to strength thanks to Sam's dynamic dealership.
Who we are?
Sam Motors Thailand is a dynamic auto exporting company, focused on providing great prices, great quality with highest level of customer satisfaction. Sam is a 15 year veteran of the auto industry and among its well respected elite. We have established strong relationships with all the players in the industry from manufacturers to distributors to dealers to accessories manufacturers. This means that we get best pricing, best delivery and best service and we are able to pass this to you our customer.
What do we do?
Sam Motors Thailand is the convenient, one sbest shop for all your Thailand automotive need. Whether you need Right Hand Drive or Left Hand Drive vehicle, sedan, pickup or SUV, 4x2 or 4x4, new or quality used we can help you. We can ship brand new and used Thailand assembled quality Japanese and American vehicles to dealers, corporations, governments, militaries, armouring (armoring) companies, NGOs and even individuals to virtually anywhere around the globe. We handle all paperwork and logistics on our end.
Why choose us?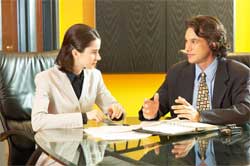 Why choose Sam Motors Thailand for your vehicle purchasing and delivery needs? It's simple really. We sell new and used RHD and LHD 4x4 pickups and SUVs as Toyota Hilux Vigo, Mitsubishi L200 Triton and Nissan Navara at lowest price in town without compromising on service, quality and speed of delivery. Our customer service is always best notch and you can take our service to the bank. Our organization was built around customer service as our central organizing principle. Our process is designed to make every transaction as seamless and simple as possible and we deliver what you want when you want it and at prices that work for you. We keep our margins low to keep you growing because if you grow we also grow. Here are some reasons why auto distributors, auto dealerships, corporations, NGOs, governments, militaries and individuals pick us for all their automotive purchasing requirements:
Our prices are simply the best. If you want best value for money Sam is the only answer
Our customer service is the best in town. Others only claim customer service we live and breathe customer service. We listen, we internalize and we are responsive. We do what we wanted done unto us. We are business people first. We know what it is like to be customers
Our delivery is the best. We get your vehicle shipment ready in three to five working days after receipt of your funds
Our quality is the best. We deliver only best quality new and used vehicles
Our process is the best. We make the entire transaction as seamless and as simple as possible
Our accuracy is the best. You get what you want when you want it
Best value, best customer service, best delivery, best quality, best process, best accuracy, it is no surprise that people call us Thailand's Best Auto Dealer and Exporter.
There are many auto exporting companies to choose from, and we realize that today's dealerships, NGOs and corporations have many options. That's exactly why we separate ourselves from the competition in every way we can.
If one factor had to be chosen above all others, perhaps our drive is what makes us most different. We are willing to do whatever it takes to make you one hundred percent satisfied. We have put forth such an effort in that respect that word of mouth is now helping us grow exponentially. Repeat business and referrals from former clients accounts for approximately 70% of our yearly transactions (And we are always seeking new contacts at the same time). One way we achieved this is by listening to our clients.
Sam Code of Ethics
Looking for a company you can trust? See if our code of ethics helps determine why you should choose us…
Loyalty: We are constantly looking out for the best interest of our customers -- even after we have been paid. For example, if there is a new model information or new regulation we will gladly pass that information to you at the cost of our business. We are not in the business to make one sale but for the long run
Dedication: We believe a customer is not an interruption of our workday; it's the purpose of it
Consistency: You can expect the same 110% dedication regardless of your company size and the size of your order
Value: We will not compromise quality and will always give you superior quality products at superior prices
Honesty: We believe in turning away business if your request is outside our capabilities. We would rather not do it than do it badly
Convenience: We may be relatively big but at heart we are still a small family-owned and family-operated company. There is no corporate politics, non-collaborating departments, and "finger pointing". You will always have one stakeholder at your service -- but may converse with any employee or owner at anytime
Humanity: We believe in people doing business together, not faceless paper-trailed entities. We will never hide behind a "corporate policy"
Honesty: We will never repackage a used vehicle as new or pull any of the many tricks exporters use to extort money out of their unsuspecting clients
Integrity: We are not afraid to admit when we make mistakes, nor are we afraid to tell you about your risks
Company Characteristics
Don't have time for lengthy checking right now? Consider these unique company characteristics as you finish your screening process…
We don't just save you money by giving you lowest possible prices but we are always looking out for new ways to save you money. We firmly believe that our growth is in your growth
We encourage constant communication
Our customer service will constantly exceed expectations. Talk is cheap -- let us prove our value
Your phone calls will be answered (during business hours) without lengthy voicemail system. Need not cross your fingers hoping for a returned call. You always have our mobile numbers to contact us right away during and after business hours
Our Success is in your success
It's not just a catch phrase, it's a foundation to our success. We go the extra mile because your success will be our success. We have built our business on the success of our clients one transaction at a time. When you succeed, we succeed as well. It's good business & good ethics. We believe in what we offer and have set ourselves apart by delivering what we promise consistently week after week year after year. Our goal is your growth and our growth just follows. We also like to invest part of our proceeds in philanthropic pursuits. That is what we are about. Providing high quality 4x4 vehicles at low prices quickly and efficiently and giving what we receive back.
Sam has a single-minded dedication to our thousands of customers, but not a single-minded approach because organizations of different types and different sizes have different requirements. A large dealership is different than small mom-and-pop dealership which is different than a corporation which is different than a NGO which is different than a military which is different than a governmental organization which is different than an individual. Requirements and needs are also different from region to region. A customer in Trinidad has different requirements than a customer from Zimbabwe.
How we got to be the Best
Top Quality Vehicles
Every Vehicle Pre-Inspected and Comprehensively serviced FREE
A massive selection of 4x4 pickups and SUVs
Thousands of Satisfied Customers
Cheapest prices
Quickest Delivery